Last month, two RFCP soldiers transcended the digital barrier and brought the army to the real world. Field Marshal Shallissa and Brigadier ThatOneNoob organized a meet up in their home state of California. It would be the first time in RFCP history that a relationship the army made possible found its way into physical hugs, smiles, and company. We sat down with the two brave participants to see what RFCP in real life was like.
In these responses, S will stand for Shallissa and N will stand for Noob.
Q: What was it like colliding RFCP with real life?
N: Anxiety inducing
S: I was shook
Q: Why?
N: Mainly because I kinda liked sha and if I did a bad first impression i would feel like dying
S: I was scared I'd get catfished or murdered (no offense noob) but it was actually him so I lived
N: No offense taken. I thought I was gonna get shot.
S: The weirdest part tho was the fact that I visited him in the small town I had moved from.
Q: What was the first thing you said to each other?
S: "Hi." Well we were on opposite ends of the park. And we had to do an awkward walk to each other. And I said "bruh wtf."It was weird hearing him in person when I usually hear him on voice chat.
Q: Why did you not frolic to him like Little House on the Prairie?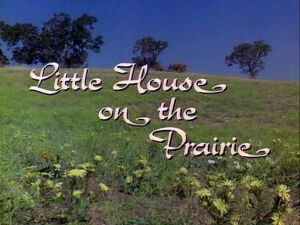 S: That is a good question. Noob did I frolic? I don't remember.
(No reply)
S: @ThatOneNoob
Q: NOOBIO!
N: Sorry my grandmother was bothering me about something. You did frolic and you also wanted to eat mushrooms.
S: Oh yeah I remember that. They were wild ones.
N: I wasn't sure if you were serious or not but I liked hanging out with you even though it was kinda awkward at first
S: I wasn't serious lmao. It was kinda awkward but it was fine after a bit
N: and then you had to go and i was sad… and also tasted dirt
S: Anyways, we both come from a small town. At one point we were in RFCP and both living in the same town, a few miles from each other, and had no idea.
Q: Just like Prior and Wolfy. That's nuts. How much was RFCP in the back of your minds during the meet up?
S: The whole time. Because like it was the reason we met and were able to meet up.
Q: Did meeting each other reaffirm your feelings about the goodness this army attracts? You both are exceptional people.
S: It made me realize how many good people we have here. I remember talking in the CPA chat and saying I was gonna meet him. People were saying that people in army communities are so weird and creepy and to be careful. I didn't really think anything of what they were saying because I haven't gotten a creepy vibe from anyone in RFCP. (Other than Red when he called me plump smh). RFCP's family demeanor attracts good people.
N: I am pretty sure that the goodness of this army attracted us both to meet up finally. I will not lie, I was having wild thoughts. [Thinking] if I were to meet Sha, I wouldn't be sure what I was in for, but after all that I guess I had faith in this community and army. Thinking that maybe people are as who they seem. Genuine, Caring, Amazing, Intelligent, Loving. I never knew these kinds of people anywhere else. To this day, every single one of them played a role to helping me overcome this feeling of hatred and sorrow I have had for past couple of years. I think if I weren't in RFCP, I would have been lonely and just more over depressed. Guess even people online have ways to reach to someone's heart.
Q: Wow. This is so amazing. Are there more plans to meet up? Should we follow this ship?
N: I think we can make a plan to meet up once more. I wouldn't be sure how. I wish i could meet up right now.
Noob and Sha even took some videos for Papa Prior, first trying to call him ("He's gonna be pissed," Noob can be heard giggling), and then both saying, "Hi Papa Prior" and laughing in a short clip.
The two gallavanters are not the only ones bringing RFCP into the real world, either! After a blizzard, Ice Corporal ShyGuy carved RFCP images and mantras in the snow for the world to see:
We love how real this army is, and when you bring its love into the physical world.
But remember, this army is real right now, to you, reading this post behind your screen. Just because it is digital doesn't mean it isn't as real as the world we see.
In fact, sometimes, it's realer.
Filed under: Uncategorized