NORTHERN LIGHTS, UKAHALA–In yet another moment of remarkable RFCP history being made this month, the army welcomes back one of its most legendary officers…read on to see who!
The current slate of officers were young when Gen. Tumbling, M.V., retired on November 10, 2019. Some serving in the command room today never even brushed shoulder boards with him. But his legacy ensured that everyone in RFCP knew his name: be it from the RFCP Legends list, the $50 Bumble Buck, or simply Commander Prior Bumble's adoration of him.
So, when the honorably retired General sent this into Prior's DMs….
The reactions were explosive.
Indeed, the Officers knew long before the soldiers, who were teased with a "Mystery Re-Oathing" event on their calendars set for Thursday, June 16, 2022. As the day arrived, the hype began!
And then, at 9:30 p.m. EST, the soldiers gathered around the leaping flames of the cove, where many'a RFCP ceremony have occurred. Prior gave a short speech marking the gravity of the moment, and then….
Gen. Tumbling entered the room, dressed in the Officer uniform he'd helped to establish, and complete with his trademark fedora. Cheers resounded!
He stepped forward next to Prior, who asked him if he were ready to retake his sword.
"Is there a swear filter here?" said Tumbling.
"Nope," the soldiers replied.
"In that case…hellz yeah."
Prior administered the oath, and then the two men *shook hands firmly.* E+H blossomed into the air alongside shouts of "HAIL GENERAL TUMBLING!" And then, just as everyone took a deep breath and prepared to disembark, Prior clicked around madly on his screen and yelled,
"SOLDIERS!
IT
IS
TIME
FOR
THE
BATTLE
SPEECH!
REPORT TO THE ORDERS CHANNEL NOW! MOVE!"
That's right! A surprise practice battle!
The newly-appointed Officer took to the battlefield with the soldiers and pulled out classic moves without an ounce of rust.
RFCP ripped through the Forts, Stadium, and the Iceberg. It even ended with the Red Wave.
After this, the army headed to Lucky's Bar to celebrate.
Gen. Tumbling slid onto the piano bench in his jazzy hat and glasses, joining V.I.R.U.S. in a timeless masterpiece. Others rejoiced on voice chat.
But there was one surprise left in store….
Cmdr. Prior, with the help of Commissar Hamsterloverl, dropped $50 bills on every soldier in the army in honor of Gen. Tumbling! Prior started from the top ranks, Hamster from the bottom ranks.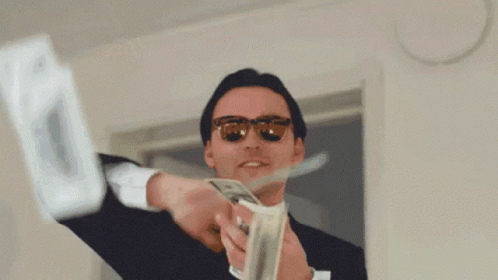 It was, truly, a magnificent day for the army. As it wound to a close…
We here at the blog hope all you readers are, too.
Welcome home, General!
Filed under: Uncategorized