NORTHERN LIGHTS, UKAHALA-The RFCP Times-Dispatch presents the second edition of its weekly newspaper. Read on for the highlights, puzzles, and an exclusive interview you'll only find here!
This Week's Recap
Last Sunday, February 21st, 2021, The RFCP kicked off the week with a high speed training. We maxed 15 and worked on sharpening up our speed and formations.
On Tuesday, the members of RFCP flocked to #krispy-tv for a presentation by Gen. Sillabye titled: BIRDS AREN'T REAL–A Complete Truth by a Pioneer in the Field. Eight people were in attendance and their lives were forever changed as the truth about birds flew to the surface.
Wednesday, February 24th, 5 members of RFCP gathered for a Fiesta celebration, in honor of National Tortilla Chip Day. They danced the salsa, and ate tortilla chips until they were stuffed bigger than a burrito. Once full of chips and partied out, they gathered in the server for a streaming of Dragon Tales in the RFCP voice channel.
On Friday evening, the RFCP enjoyed a family game night of Jackbox while they hung out both in the voice chat and on Club Penguin. We maxed 7 and had a fantastic, and hilarious, time.
Last night, the RFCP ended the week with another training event, this time maxing 14. Later in the evening, they gathered in the voice server for a streaming of Frozen 2 to say goodbye to the cold months of winter.
Puzzles and Riddles
BONUS!! Because the game above is RFCP educational, submit your answers to the brand new #contest-submissions channel under the Media section of the server for a $10 BB reward!
Help Gen. Sillabye get to her Order of the Blue Lotus Medal!
Arne Tells All
We sat down with the newest RFCP officer, Field Marshal Arne, to ask his thoughts on his promotion!
Q: How are you feeling about being an officer?
A: I feel pretty bada**. I missed being in the "Room Where it Happens" ever since my initial retirement [from PZF] in around July 2020. Everyone has been super happy to have me there and I am flattered.
Q: Is there anything you plan on doing, or trying to get done, now that you're a Field Marshal and an officer?
A: My initial plan is to smooth out the portal process. So many times we have to ping an officer to clear recruits and we lose soldiers to it. I will do my best to prevent that. Then after that I'm cooking up a big project. Stay tuned.
Meme of the Week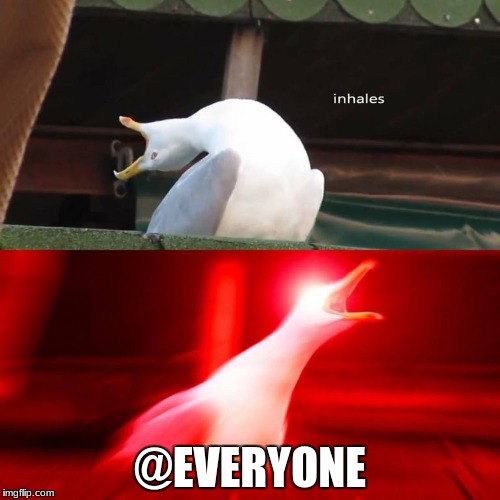 Have a great, restful Sunday!
Leave us a comment below and let us know what YOU would like to see in future editions of our Sunday Fun-Day Newspaper! As always, have a great week, everyone! Count on us to keep you updated each Sunday with current news, exclusive interviews, and more fun puzzles to help you relax on Sundays!
Filed under: Sunday Paper