Commander Prior Bumble was observed clicking around madly, left to right, before the tournament battle Monday afternoon and shouting, "I FEEL LIKE A COMMANDER AGAIN!"
On CPATG, Prior used to wear the exact same outfit as all the other RFCP soldiers, including the plain black hockey helmet. He did not have a red cocked hat to distinguish himself by, like the one he wears on CPR:
All that changed today.
Major Kailey taught Prior an astonishing little trick. !ai is a command you can use in CPATG to receive any clothing or furniture item in the Club Penguin database. This includes, believe it or not…
Red hats.
"!ai 495" were the magic words. Suddenly, a very sacred item appeared in Prior's possession…
Not simply the One Man Band red hat Prior uses in CPR…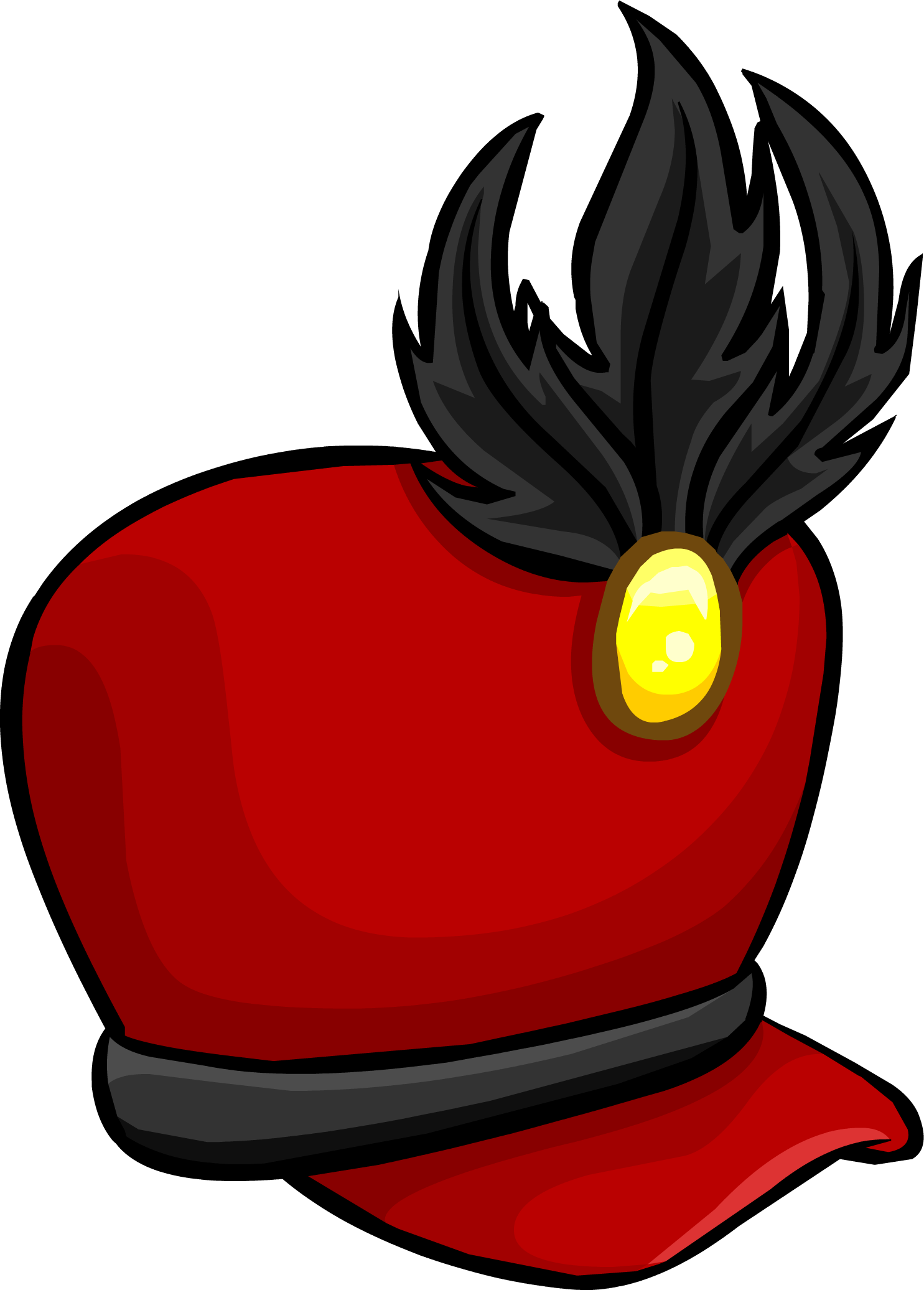 But the Marching Band hat!
Yes, that's right! The very same hat Prior wore as Commissar in the PRA.
Overjoyed, Commander Prior shouted RFCP victory chants. "RFCP! RFCP! RFCP! LOOK AT MY HAT!"
Even the leader of the RPF commended him. "Ulti!" Prior cried, addressing RPF leader, Ultipenguin. "LOOK AT MY HAT!"
"Truly a historic hat," Ulti replied diplomatically.
The Commander was a proud and happy Prior, endearing his onlooking soldiers.
The hat made its debut battle moments after in the Summer Circuit tournament brawl against GSG, where RFCP crushed with an easy victory (RFCP maxed 12, GSG 2).
Despite it being a shoe-in victory, Ultipenguin, casually spectating, expressed admiration for the rapid fire tactics we displayed. RFCP bunched up on Ulti briefly and asked yet again if Ulti liked Prior's new hat. Ulti chuckled as he slipped out of the crowd.
This battle also saw the debut of the new RFCP formation, the claw, as experienced before only in practice:
It finally ended with a rather odd Greek-wedding vibe with RFCP forming a circle around the two dancing GSG members in the Puffle Shop (the rooms were Docks, Dojo, Puffle Shop. Prior would also like to note that the Dojo is a less than navigable arena to fight in, as the Card-Jitsu pads make clicking around the floor difficult).
RFCP ended with an E+P (puffle emoji) bomb in the shop, yelling, "The puffles are escaping!"
So ends the first action Prior's new hat sees.
Like the rule of the One Man Band Hat in CPR, no RFCP enlisted shall be permitted to wear the Marching Band Hat in battle or at official RFCP functions on CPATG.
The Commander's hat is a monumental addition. Prior has decided to wear it in his official portrait as the first Commander of the Recon Federation of Club Penguin. This is the portrait that will be used on his CPA Wikipedia page (if he ever earns one) and in the halls of RFCP history as the 1st Commander-in-Chief of the RFCP.
Currently, he is deciding between four backgrounds for this portrait:
The hat, however, you can count on.
Filed under: Uncategorized